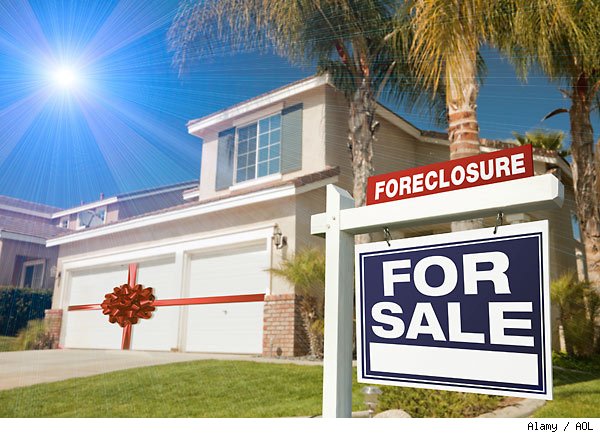 Is Buying Foreclosures Now 'Sexy?'
Haven't you heard? Foreclosures are "sexy."
Just ask Phil Faranda, a Realtor who specializes in distressed properties. He says foreclosed-on homes, which may have been frowned upon by homebuyers in the past, have become hot-ticket items in recent years.
"When you think of a foreclosure, lots of the time you think of a kind of boarded-up, dumpy place," says Faranda, who owns Briarcliff Manor, N.Y.-based brokerage J. Philip Real Estate. But the housing downturn, he insists, "has made foreclosures sexy."
A recent survey seems to suggest the same, albeit less colorfully: Realtor.com found that buyers are now three times as likely to buy a foreclosure as they were just 2½ years ago. In the May survey, 64.9 percent of respondents said that they were likely to buy a foreclosure, leaps and bounds ahead of the 25.3 percent who said the same in the online listing service's October 2009 survey.
That sheds light on what industry insiders say is a broad shift in the public's perception of foreclosures, as more buyers and investors have familiarized themselves with a market dominated by foreclosures.
"Foreclosures have become such a dominant part of the market," says Daren Blomquist, vice-president of online foreclosure marketplace RealtyTrac. "Buyers realize that they have to at least consider a foreclosure purchase if they're in the market."
Foreclosure-related sales, which include short sales and sales of bank-owned homes, have accounted for 26 percent of total home sales in the first quarter of 2012, up from about 1 percent in the same time period in 2005 and down from a peak of 45 percent in 2009, according to RealtyTrac.
Currently there are about 1.4 million homes in the national foreclosure inventory, according to analytics firm CoreLogic. Though that level is marginally lower than a year before, when foreclosures numbered 1.5 million, it still represents an enormous increase compared to foreclosure levels before the housing meltdown. In January 2005, there were only 240,000 homes in the foreclosure inventory, according to CoreLogic data.
Faced with a swollen supply of distressed properties, more buyers have responded positively to distressed properties' main attraction: their price tags. And it's not only investors looking to flip or rent out a foreclosure after buying it with cash who are going after these properties.